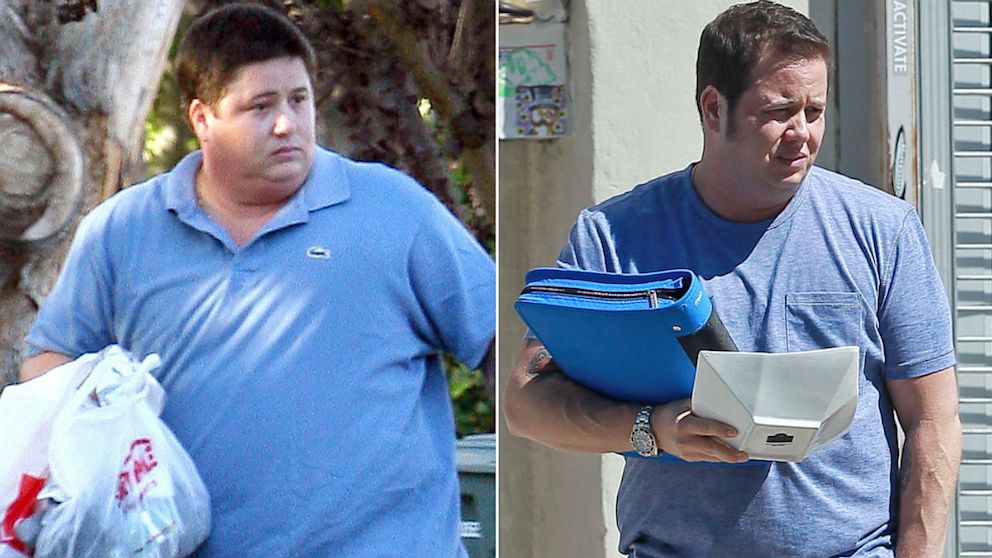 Chaz Bono is well known as a former contestant of the show "Dancing with the stars". He began his weight loss journey back in November 2012 when he noticed with horror his reading on the scale: 250 pounds!
That's when he knew he needed to make a change about his physical appearance and his overall health.
Who is Chaz Bono?
Chaz is an avid LGBTQ activist who had a gender transition surgery from 2008 to 2010. Indeed, he was born Chastity Sun Bono and changed from female to male.
In addition to being part of the "Dancing with the stars" season 13, Chaz is known as the son of a power couple Sonny and Cher, famous love stories singers.
He is an American writer, musician and actor.
A documentary about Chaz transition from female to male was screened at a Film Festival back in 2011 and on TV on the Oprah Network.
Watch: Going from Chastity to Chaz
Did Chaz Bono have weight loss surgery?
No Chaz did not have weight loss surgery.
Bono's original goal was to lose 50 pounds when he started his weight loss journey. He ended up dropping more than 60 pounds!
From what I gathered; he did not undergo surgery. According to People, Chaz said "I've just changed the way I eat".
He does not believe in starvation diets. He picked up healthier eating habits and stayed active.
Chaz used the Freshology meal delivery plan to help him reach his goal. Freshology delivers weekly chef-prepared healthy meals.
From Bono's own account, he cut out a lot of stuff out of his diet and focused on eating protein powered food as well as lots of fruits and vegies. Dancing also helped him lose the extra pounds.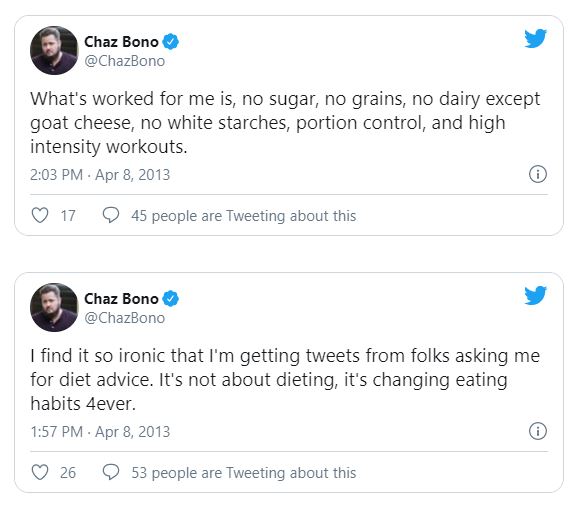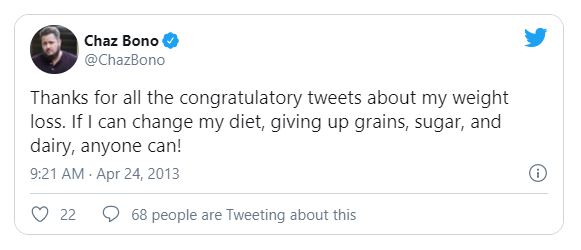 Also See: How Kirsten Vangness Lost 50 lbs
He subsequently reported that he feels comfortable in his body and the way he eats.
What is Chaz Bono doing now?
Although Chaz has been famous as a celebrity kid, he made a name for himself as an actor. As such he has played in various movies and TV series including the role of Gary Longstreet on American Horror Story: Cult.
Some of his most recent gigs include a documentary film "Disclosure: Trans Lives on Screen" and an episode of the Series "Curb your enthusiasm".